We are home of the Original and Best Selling
"How to Get Your Ex Back" Click Here
Prevent Premature Ejaculation
My Story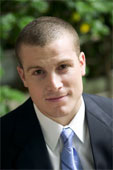 Hi, my name is Simon Taylor and I had suffered from premature ejaculation for years. My story on how I overcame premature ejaculation may interest you.
I am 29 years old and had been in numerous relationships in my 20's. In each and every one I experienced that horrendous moment when I prematurely ejaculated. If you had experienced it as many times as I have, you would know it is embarrassing and disheartening. Of course it is also frustrating to end a pleasurable moment of intimacy so quickly.
---

Veal Piccata

BACK
Special Advertisers Section...
The Secret Recipes For Your Favorite Dishes
Discover the Secrets to America's Most Wanted Recipes. Learn the jealously guarded secrets behind actual dishes from The Cheesecake Factory, KFC, The Olive Garden, McDonalds,Red Lobster, Hard Rock Cafe...(far too many to list here)and learn how to easily cook them yourself! Check it out
here!
Copy Cat Recipes
Cook the same recipes from your favorite restaurants for friends and family and have them convinced that you've ordered in. They simply will not believe that you've learned the secret, guarded recipes from the best restaurants. To check out these recipes click here!
The E-Cookbook Library
A lifetime membership and access to hundreds of cookbooks with new books being added constantly. Amazing new concept...never buy a new cookbook again, there will never be a need. Click here to check it out!
I always picture capers as a romantic date condiment and I am not sure why that is? Perhaps it is because Italian restaurants are the most romantic date places to go and capers are used in many Italian dishes, therefore the caper-romance symbiosis is just that much more imbedded in our sense of taste and mental connections. And if you want a recipe with capers, then you must try this recipe.
Ingredients:
1 1/4 Cups chicken stock
1/3 Cup dry white wine
1 Tablespoon flour
2 Tablespoons water
1 Tablespoon butter
1 Tablespoon lemon juice
2 Tablespoons chopped fresh parsley
2 Tablespoons capers
2 Pound veal cutlets (scallopini) 1/4 inch thick
3/4 teaspoon salt
1/2 teaspoon black pepper
1 lemon, thinly sliced
Directions:
Boil stock and wine in a heavy saucepan until reduced by about half (to about 3/4 cup), about 3 minutes.
Whisk together flour and water in a cup, then whisk into stock.
Boil, stirring, 1 minute, then remove from heat and stir in butter, lemon juice, capers, and salt and pepper to taste.
Keep sauce warm.
Cut veal into 3-inch pieces, then pat dry with paper towels.
Lightly oil grill pan and heat over high heat until just smoking.
While pan is heating, sprinkle veal with salt and pepper.
Grill veal in batches, without crowding, until browned, about 30 seconds on each side, transferring with tongs to a platter.
Grill lemon slices, in batches if necessary, until lightly browned, about 1 minute per side, transferring to platter with veal.
Stir parsley into warm sauce and pour over veal.
Recommendations:
As a starter, we recommend the sweet bruschetta.
As a side dish, we recommend the butter noodles and the baked tomatoes.
As a dessert, we recommend the bananas foster.

BACK
Have you tried this recipe?
Leave a comment on it!